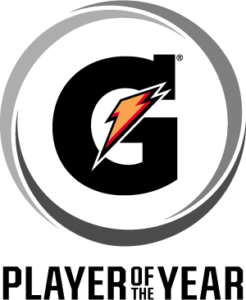 BUSA and Alabama FC are thrilled to have three outstanding recipients of the Gatorade Player of the Year Awards for the 2020 season. It is a great honor for Heath, Morgan, and Lucy to be selected and we could not be more proud of these three excellent ambassadors for our organization. Congrats to each of you for your athletic accomplishments but more so for your character and commitment to excellence within BUSA/Alabama FC for the duration of your youth careers!
BUSA and Alabama FC continue to develop Gatorade Players of the years here are some past players: Brooks Rice(17-18), Logan Frost(18-19), Julia Pack(15-16), Jasmine Greene(17-18), Tara Kratz(18-19), Morgan O'Connor (18-19)
The Gatorade State Player of the Year award was established in 1985 to recognize the nation's most outstanding high school student-athletes for their athletic excellence, academic achievement, and exemplary character.