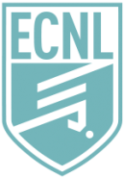 The Elite Clubs National League (ECNL) was founded in 2009 to enhance the developmental experience for the youth soccer players in the United States through:
Improving the competitive environment through creation of a true national competitive league with multiple flights;

Improving the process for identifying elite soccer players for the U.S. Soccer youth national teams through a systematic scouting and identification program based on national competitions; and

Improving the daily training environment at the top youth soccer clubs by developing best practices and training and organizational guidelines for its member clubs. 
The goal of the Elite Clubs National League (ECNL) is to change the landscape for elite soccer players in the United States through innovative, player-centered programming and to enhance the overall experience by creating a better, more enjoyable and more successful player, coach and club development model.
VISION
The time is now for clubs in Alabama to start working together to grow the game. The clubs that comprise Alabama FC share a common vision for the next generation of soccer in our state and region. With a limited player pool, it is imperative that we work together to find the best model for the Alabama player. ECNL is the highest form of soccer in Alabama.
To accomplish this goal, the ECNL developed a common organizational structure, composed of individual clubs operating collectively under the direction of a commissioner. Because the ECNL exists to promote the common interest of its member clubs, the ECNL operating model is unified and comprehensive and values accessibility and sustainability. The ECNL utilizes four primary delivery mechanisms, or platforms, for "Changing the Daily Environment."
The Competition Platform.

The Player Identification Platform.

The Club and Coach Development Platform.

The HER Platform (a female-specific health, wellness and rejuvenation platform).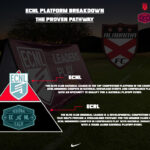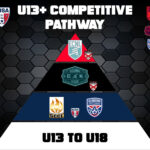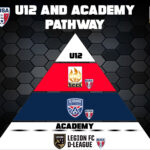 Alabama FC/Birmingham United Soccer Association and Legion FC have entered into a partnership agreement.
As part of the Legion FC Experience, All registered recreational players will receive the following:
Field access at Protective Stadium before and/or after Legion FC games on dates selected by Legion FC;
A Legion FC / BUSA/AFC co-branded t-shirt;
Attendance at the Legion FC clinic at Protective Stadium with Legion FC coaches and players;
Legion FC Academy Coach and/or Legion FC players to have training sessions each Monday night during fall and spring for ECNL and ECRL
A ten percent (10%) discount on Legion FC merchandise;
Four (4) season tickets per BUSA/AFC player