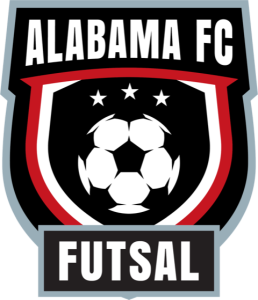 Alabama FC will offer winter and summer futsal sessions each year.  The Alabama FC Futsal Program will be a mix of high-level technical training, along with the incredible pace of play that futsal has to offer. This opportunity is only open to a limited number of applicants in a limited number of sessions.  Make sure you sign up today to secure your spot!
What is FUTSAL?
Futsal is a Soccer-based game played on a hardcourt like a basketball court, smaller than a football pitch, and mainly indoors. It has similarities to five-a-side soccer and indoor soccer.
The surface, ball, and rules favor ball control and passing in small spaces.
The game emphasizes control, improvisation, creativity and technique.
Futsal comes from the Portuguese futebol de salão and from the [Spanish] fútbol sala or fútbol de salón (all translatable as "indoor football").
Winter Session 1:
Dec 6,8,11,13,15, and 18
2015's:          4:30pm
2014's:          5:30pm
2013's:          6:30pm
2012's:          7:30pm
2011's/10's:    8:30pm
Winter Sessions 2:
Jan. 5,8,10,12,17, and 19
2015's:          4:30pm
2014's:          5:30pm
2013's:          6:30pm
2012's:          7:30pm
2011's/10's:    8:30pm
Summer Sessions 1:
TBD
Winter Sessions 1:
TBD
All sessions will be at
First Christian Church
4954 Valleydale Road
Birmingham, AL 35242
Players need to bring only their water, shin guards and wear indoor shoes and or non-marking soles. The staff will provide the balls and equipment for each session.