Alabama FC/BUSA is home to the largest Competitive Program in the state of Alabama.  Our Competitive Program starts with the U12 age group and continues through a player's U19 season.  Each Competitive team plays within the Alabama Soccer Association State League.  These teams have the opportunity to play Division 1 or Division 2 soccer with the state league and compete for Alabama State Championships for the opportunity to attend USYS Regional Championships each June.
Our Competitive teams practice 2-3 times per week and are coached by the highest credentialed and licensed coaches in Alabama. Our Competitive teams also receive specific Goalkeeping, Speed/Agility and Injury Prevention sessions during the season.  All teams also have the opportunity to attend several tournaments each season, and the older age groups have the opportunity to attend showcase events for college exposure.
For a midseason tryout please contact Director of Coaching Ben Parks: [email protected]
SOUTHEASTERN CLUBS CHAMPIONS LEAGUE
PREMIER, SELECT AND NIKE TEAMS
A Premier, Select or Nike player will train twice a week. The teams will pay team fees and club fees accordingly. These teams will play in Alabama State League, Alabama State Cup and a few select tournaments. The older age groups will attend appropriate college showcase events. Purchase of BUSA uniform kit is required.
07 boys and girls have training pool options at our North location (Rathmell) and our South location (Sports Blast).
We also offer Division 1 and Division 2 options at our South location this upcoming season.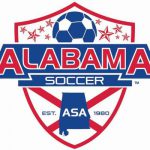 Alabama FC/Birmingham United Soccer Association and Legion FC have entered into a partnership agreement.
As part of the Legion FC Experience, All registered recreational players will receive the following:
Field access at Protective Stadium before and/or after Legion FC games on dates selected by Legion FC;
A Legion FC / BUSA/AFC co-branded t-shirt;
Attendance at the Legion FC clinic at Protective Stadium with Legion FC coaches and players;
Legion FC Academy Coach and/or Legion FC players will run free camps for AFC players only on September 15th December 8th and March 9th
A ten percent (10%) discount on Legion FC merchandise;
Four (4) season tickets per BUSA/AFC player
For more information about Competitive Programs, contact Director of Coaching Ben Parks at [email protected]