Registration For Our Lady of Sorrows Rec Soccer For The Spring 2023 Season Is Open Thru March 1

Our Lady of Sorrows has partnered with BUSA
BUSA is proud to be the managing partner for OLS Soccer, and we are excited to offer our services and programs to the OLS students. Our goal is to grow the club and add many new training and developmental opportunities for the players.  In addition, we want to provide a "total soccer" atmosphere to OLS Soccer which is the recreational component, and the competitive component combined.  This "total soccer" program is not available to many cities in this area.
Please take time to review the information below, and be sure to register your child for the Spring.  We are looking forward to a fun and enjoyable season.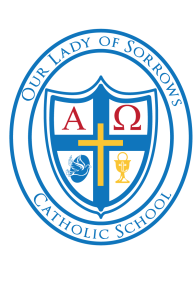 INTRODUCING
THE LEGION FC EXPERIENCE
Birmingham United Soccer Association and Legion FC have entered into a partnership agreement.
As part of the Legion FC Experience, All registered recreational Alabaster players may Opt-In for the following:
4 Season Tickets to the Legion FC home games. (Games Thru July 1)
Field access at Protective Stadium before and/or after Legion FC games on dates selected by Legion FC;
Attendance at the Legion FC clinic at Protective Stadium with Legion FC coaches and players;
A ten percent (10%) discount on Legion FC merchandise
A Legion FC / BUSA/AFC co-branded t-shirt;
All the above will be available at the following substantially discounted "opt" in rate: $30.00 per recreational player.
Soccer Programs:
Sunday Soccer  (New Program for U4/U5 ages)

Intramural Soccer – U6-U8 Ages

Recreational Soccer U9-U19
See details for each program below.
Coaches are needed for all age groups. (Please indicate at Registration.) 
Note: All players will be placed in their appropriate age groups. Playing up in age group will be allowed, and is chosen in the registration process.  We will work with team formation to allow for kids to play together in grades, thereby allowing certain ages to combine.
ALL PLAYERS PAY REGISTRATION FEES BASED ON TRUE AGE.  NO REFUNDS OR EXTRA PAYMENTS REQUIRED.
For more information, contact Recreational Director Jim Jeter.  
All Players will need to have
Shin Guards –

REQUIRED

Water Bottle

Soccer Cleats or Tennis Shoes
Soccer Ball – Size 3 for U4-U8, Size 4 for U9-U12, Size 5 for U13+
U5

$90

Rec Uniform Included
U6-U8

$100

Rec Uniform Included
U9-U14

$125

Rec Uniform Included
Features:
1-2 practices per week

Most games on Saturday mornings

Jerseys included with registration

Volunteer coaches

Advanced Training Program option

Multiple locations
MUST READ
All Players will receive a Jersey, black shorts and socks are recommended, and should be purchased by parents.
FOR MORE INFOMATION OR QUESTIONS contact Jim Jeter…[email protected]
Sunday Soccer
This program is for U4 and U5 players, birth year 2019 and 2020.
WE WILL ATTEMPT TO HAVE FULL TEAMS FOR THESE AGES, HOWEVER IF WE ARE SHORT, WE WILL COMBINE WITH A BUSA TEAM FOR PLAY.
Play is Sunday afternoons, 2 PM START TIME.
Fields location is the Brookwood Forest Elementary School in Mt Brook.
Program is a 7 weeks.
General Information
 Coaches are needed for all age groups.  (Please register to coach using link below.)
 Coaches' Meeting (required for all coaches) – Wednesday March 13, 6:00 pm
 Parents will be asked to help coach so please come prepared. (Don't worry. It will be fun and easy!)
 Team color Uniform Shirt is provided and handed out at first session.
 Shorts and socks are not provided. (Navy or Black are recommended.)
 End-of-season trophies presented.
Practice/Game Schedule is as follows: SUNDAYS –
ALL FIELDS

Under 5  Program    (2020 Birth Year)    – 2 PM
Under 4 Program

   (2019 Birth Year)   –  4 pm 

                                   
Game 1 – March 17
Game 2 – April 7
Game 3 – April 14
Game 4 – April 21
Game 5 – April 28    Picture Day
Game 6 – May 5
Game 7 – May 12  –  (U5 Only)
.
 Intramural Soccer
This program is for U6-U8 players, birth years 2018-2016.
Practices are scheduled at Brookwood Forest Elementary school, day will be coordinated with coaches  (coach may request different)
Games are Saturday mornings, 8:15, 9:45, and 11:30 am.
Jersey is provided for all players.  Black shorts and socks purchased by parents.
Practices are to be held at the Brookwood Forest Elementary school fields.
OLS Coaches and Director will assign practice days for teams.
Games begin on April 6, 2024, and are played on Saturday mornings.  
Games Played on the Brookwood Forest Fields
Game Date Schedule:                                                   
Game 1

– April 6

Game 2 – April 13
Game 3-  April 20
Game 4-5 – April 26-27    Festival Games/Pictures
Game 6 – May 4
Game 7 – May 11
Game 8 – May 18
Saturday morning games start at 8:30, 9:45, or 11:30 am.
.
 Rec Soccer U9-U18
This program is for U9 – U18 players, birth years 2015-2007.
Practices are scheduled for twice a week, coaches will select day and times.  Announced asap.
Field locations are either Mt Brook High School or Brookwood Forest Elementary.
Games are scheduled by the ASA Futures league, most on Saturdays, with some on Friday nights and Sunday afternoons.
Information on Rec U9-U18:
All teams are placed in the ASA Futures Soccer League.  ASA makes game schedule.
Teams practice twice per week.
Current Possible Game Date Schedule:
March 15, 16, 17, 22, 23, 24
April 12, 13, 14, 19, 20, 21
May 3, 4, 5, 10, 11, 12
OFF April 5-7  For Hoover Havoc Tournament
OFF April 26-28 For Trussville Classic Tournament
All home games for U9/U10 are scheduled to be played at the Mt Brook High School Lower fields.
All home games for U11 and Older are scheduled to be played at the Mt Brook High School Lower fields.
Away games are played at other club fields in the Bham area.
Advanced Training Program
The Advanced Training Program is a program designed for Recreational players ages 6-10 who want a soccer practice in addition to those already scheduled with their Recreational teams.
These extra training sessions will be conducted by BUSA Academy Program coaches who are licensed and trained to work with children these ages.
Advanced Training Program is held on Wednesday nights, at Larry Simmons Stadium in Alabaster.
This program is HIGHLY recommended for all players.
Click on the Link Below!
What does my child need to bring?
Each Intramural player will need a size 3 soccer ball, water bottle, shin guards, and tennis shoes or soccer cleats.
Are jerseys provided?
Yes! All Intramural players receive a 2-sided, reversible jersey as part of their registration fee.
How often are practices?
U6-U7 players practice once per week.
U8 players practice twice per week.
Where are practices located?
Practice locations are based on the location where you registered.
When are the games?
Games take place on Saturday mornings.
Does every participant receive a trophy?
Yes! All Intramural participants will receive a trophy.