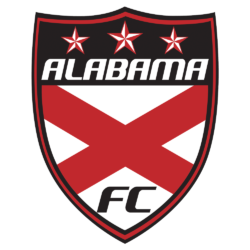 ALABAMA FC ANNOUNCES NEW CHANGES TO THE DIRECTOR STAFF
Sean Doran
Sean Doran has been appointed to the new role of Director of Soccer Operations for Alabama FC!
We are pleased to announce the appointment of Sean Doran to the new position of Director of Soccer Operations.  Sean has been a long standing member of our Director Staff and someone who has helped grow Alabama FC into one of the premier soccer destinations in the southeast.
Executive Director Andrew Brower had the following to say about Sean, " We are thrilled to continue to promote and enhance employment opportunities for great people like Sean and he will thrive in his new role with Alabama FC.  Sean is smart, driven, loyal and detail oriented and is a vital part of our organizational success within our programming.  In addition, he is an excellent coach, trainer and will still continue to coach players and teams in his new role.  I love to see good people grow and thrive and it has been wonderful to see Sean's ascension within our ranks all the while we look forward to more success in the future under his direction.
Martin Maguire
Alabama FC Announces Director Appointment!
Alabama FC is pleased to announce the appointment of Martin Maguire to the role of ECNL/ECNL-RL Program Assistant.  In this role, Martin will help serve both our boys and girls ECNL/ECNL-RL teams and support Director of Operations Sean Doran with league logistics.  Martin will also provide club-wide skills training as the club adds two nights of additional skill training so that all players have the opportunity to train four days a week next fall.
Executive Director Andrew Brower was quoted on Martin's hiring, " We are thrilled to bring Martin into a full-time position.  He has been working with the club for the past few seasons in addition to working with the University of Montevallo Women's team.  He has helped grow and develop many players from his work within our Academy program and everyone raved about his training and professionalism.  Martin's experience working with Arsenal's ECNL Program in California will serve as a great benefit to our organization and we are thrilled to not only bring a great coach into our ranks but also a top-notch person to serve our membership"
Growth in Alabama FC/BUSA Alabaster Branch Fuels Additional Director Staff Additions!
Executive Director Andrew Brower announced, "Due to the unprecedented growth in our Alabama FC/BUSA Alabaster Branch the past few years we have added additional Staffing to best serve the growing branch.  Below are the additions for the 2023-2024 seasons.
Will Patridge will serve as the U-9-U-11 Academy Director (Boys and Girls) and also serve as our Alabaster Recreational U-4 to U-8 Manager.
Brock Vaughn will serve as our U-13 to U-19 (Boys and Girls) Technical Director and also serve as our U-9 to U-19 Alabaster Recreational Manager.
Both of these employees are excellent coaches but even better people and will serve the branch with excellence.  We are grateful for the many wonderful partnerships within the city of Alabaster and Shelby County that have helped facilitate growth in this branch over the past few seasons.  We believe these strategic management additions will allow our organization to best serve a rapidly growing and thriving soccer community in Alabaster and central Shelby County."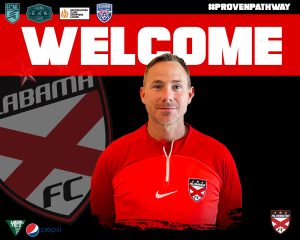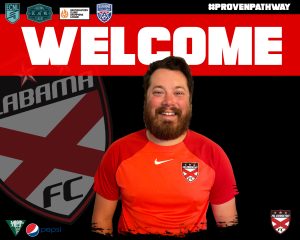 Let's all make sure we give them a warm welcome when you see them around the club.