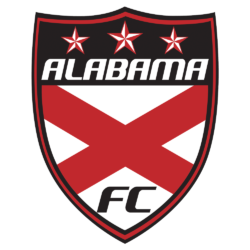 ALABAMA FC ANNOUNCES NEW COACHES
Jack Goldberg
AFC would like to welcome Jack who comes to us from Atlanta, GA after coaching for Gwinnett Soccer Academy (GSA) for the past 4 years. During his playing days, Jack played for clubs such as GSA, Concorde Fire as well as BUSA during the Developmental Academy days. He then played for the University of Memphis his freshmen year after then deciding to finish his playing days at Auburn University (club team) while obtaining his Bachelors's and Masters's degrees in Exercise Science.
Jack currently holds his National D License certification and plans to obtain a C license when eligible in early 2023. Jack also works full-time for the American Heart Association.
Jack is one of Atlanta's top young coaches so having him return in a coaching capacity will be a huge pick-up for our organization.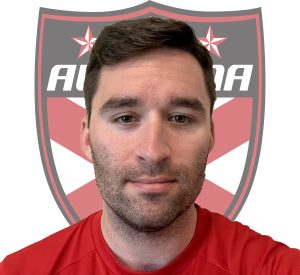 Kameron Adams
AFC would like to welcome Kameron who comes to us from Trussville United. Kameron grew up playing in Birmingham and is a BUSA Developmental Academy Alum.
Kameron went on to play college soccer at Point University and transferred to UAB to finish his undergraduate degree. Since moving back to Alabama Kameron has been coaching at Trussville helping grow the academy program for the past 3 years. Kameron holds his Nationa D license and is working to obtain his C.
Currently, Kameron is continuing his education to become a physical therapist, graduating from UAB's DPT program. While being a certified personal fitness trainer at a local gym.
Kameron is one of the bright young coaches here in the Birmingham area we are thrilled to welcome him aboard.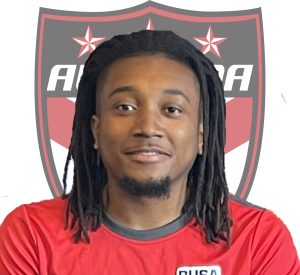 Quintin Walker
AFC would like to welcome Quintin who comes to us from Mississippi Gulf Coast Community College. Quintin was the assistant coach of both the Men's and Women's programs for the past 6 years.
In the Fall 2021, he was part of the Men's South Region Staff of the Year that helped lead Gulf Coast win the MACCC conference tournament and an automatic bid into the NJCAA National Tournament as the 9 seed. In the past 6 years, MGCCC men's team have achieved a 71-35-7 overall record and an overall conference record of 44-13-4 while finishing in top 15 NJCAA ranking, 4 of the last 6 years. Gulf Coast has made trips to four MACCC championship games, including the 2016 and 2017 seasons which saw the Bulldog blitz through their division undefeated with an 18-0 record. The Bulldogs also won back-to-back division titles in 2016 and 2017. The women's team in Fall 2021 received their first-ever national ranking at #17. They advanced to the MACCC semifinals in spring 2021, where the Bulldogs lost to eventual national runner-up Holmes. The 2018 team played in the MACCC championship game, and the team making it to the semifinals in the 2 prior seasons. Walker has also assisted in qualifying more than 40 student-athletes to NCAA Division I,II,III and NAIA institutions.
While coaching at MGCCC, he also coached with the South Mississippi Soccer Club and served as technical director of the U11 and U12 programs. While also coaching as Mississippi Youth Soccer Association Olympic Development Program (ODP) Staff Coach who has had four players selected to the regional pool/team.
Walker has also been the owner of Two Truths Training Since 2020. His training company has assisted with developing 3 NCAA Division I student-athletes and 2 professional players.
Walker is a BUSA Development Academy alum and started his collegiate playing career at Lipscomb University (Division I) in 2010-12, He completed his collegiate career at Mississippi College ( Division II) where he helped the team to a top-10 ranking nationally. After completing his time at Mississippi College, he played a season professionally in Brazil with Duque de Caxias Futbol Clube.
Walker holds a bachelor of science degree and holds a USSF D coaching license.
He and his wife, Monique, will reside in Sterrett, AL.
Adding a Coach with Quinton's college experience and pedigree is going to be a massive win for our organization.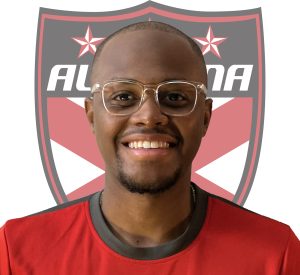 Norbert Paraiso
AFC would like to welcome Norbert to our staff, Norbert comes to us from Vestavia Soccer Club where he has been coaching for 6 years. Norbert also is the assistant coach at Vestavia Hills High School for the past 4 years.
Norbert played professionally for OGC Nice in France and also was a member of the Gabon youth national team. With his extensive 20 years of coaching, he has also held the position as an assistant coach with the Gabon U17 national team. Norbert holds his National C license.
We are super excited to be adding a coach of Norbert's quality and experience.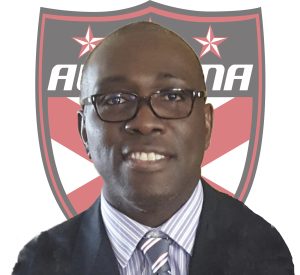 Tyler Turner
AFC would like to welcome Tyler to our staff. Tyler is a former Vestavia High School player and while playing his club soccer at BUSA he was one of the top recruits in the 99 class.
Tyler is excited to be a part of Alabama FC and will be a great addition to our academy staff. Tylers Deminor will be great with the younger players at our club.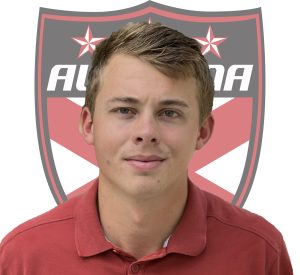 Kenneth Bruce
AFC would like to welcome Kenneth to our Alabaster Branch.
Kenneth has played 8 years of competitive soccer in Kentucky and earned all-state honors in high school. He coached a boys' high school soccer team during his time in Kentucky.
For the past 5 years, Kenneth has coached several teams of various ages and skill levels in the Birmingham area.
Kenneth is married to Kristy and they have five children, all of whom play soccer. He serves as Senior Pastor at Westwood Baptist Church in Alabaster, AL.
We are excited to be adding Kenneth to our program in Alabaster his knowledge and wealth of playing experience will be a great fit.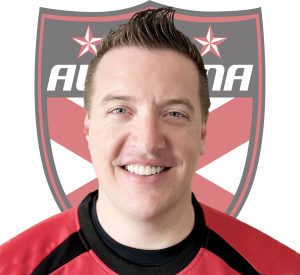 Andy Garret
AFC would like to welcome Andy to our Alabaster Branch.
Andy grew up in Alabaster, where he played multiple sports.
He went immediately from high school into the Fire Service, where he worked as a Fire Fighter and Paramedic for 28 years.
During this time he also Coached Recreational and Super Rec teams for Alabaster.
After the Fire Service, he began coaching and teaching for Alabaster City Schools and is currently the Head Coach for JV boys and Asst Coach to the Varsity boys team at Thompson High School.
He is married to his wife Dona and they have two children. One who currently plays soccer in College and a younger child who plays as well.
Adding a great Coach in Andy will only help us continue to strengthen the local ties to the Alabaster community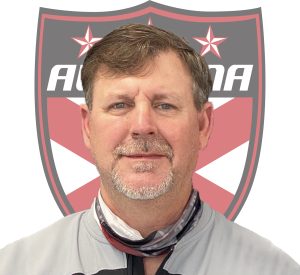 Let's all make sure we give them a warm welcome when you see them around the club.