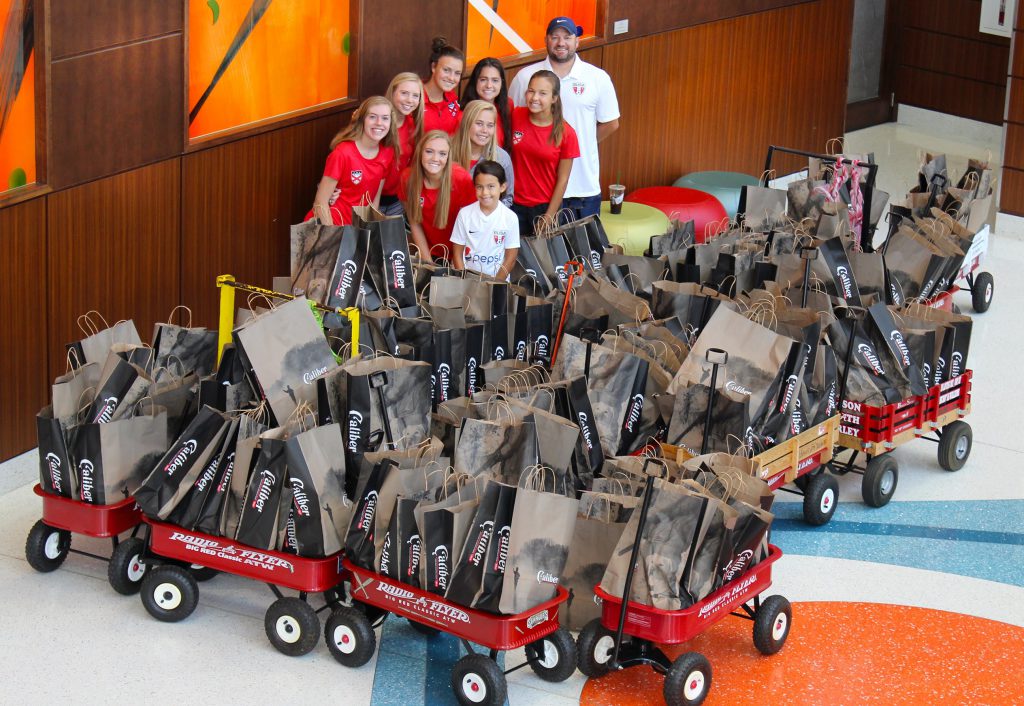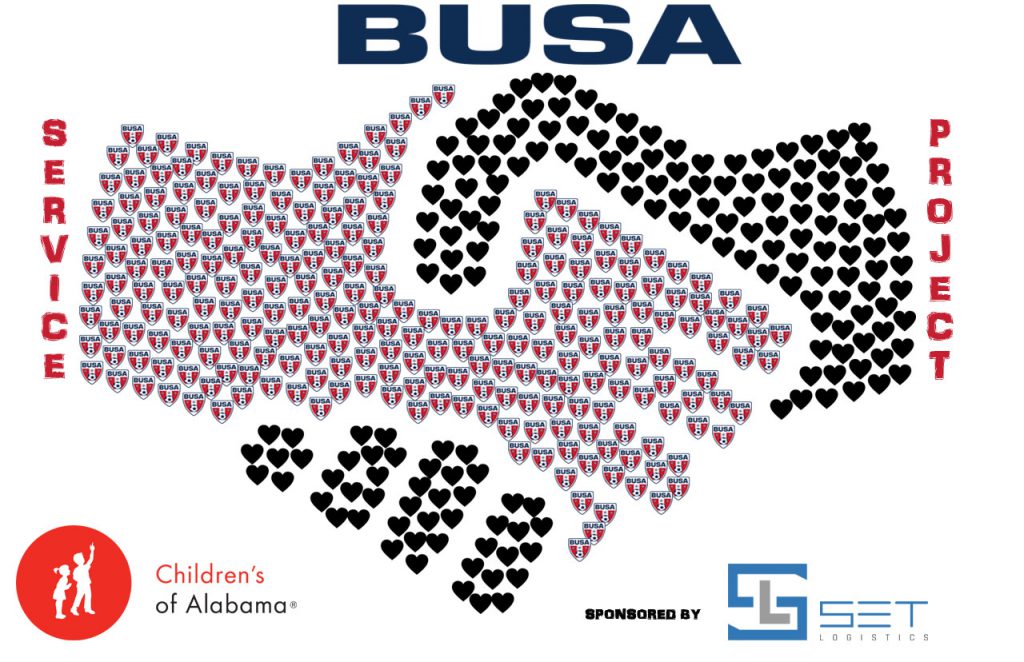 Birmingham United Soccer Association is one of the largest soccer clubs in the Southeast, but BUSA cares about more than soccer. That's evident when the players and coaches team up to make a positive impact in the community off the field.
The latest example: BUSA Serves Day, an annual project that touches the lives of the patients at Children's of Alabama and their families.
Taking a timeout from practicing, playing and enjoying the summer, BUSA's Academy, Competitive and ECNL teams went to work at the end of July for a great cause. They collected games, sketch pads, books, colored pencils, toys and gift cards. They created 272 special goodwill packages, one for each of the 239 patients at Children's of Alabama at the time and then some.
The games, sketch pads, books, colored pencils and toys were designed to bring some joy to the children. The handful of gift cards in each package were meant to assist their families during a challenging time.
The BUSA Serves Day project was organized by members of the club's Senior 00/01 age-group teams. They gathered on Sunday July 29th at Hyatt Place and spent hours organizing the bags. The next day, they delivered the care packages to the Children's of Alabama patients and their families.
Andrew Brower, BUSA's executive director, thanked his club's members and sponsor Set Logistics for their support and generosity.
"We wanted to provide a ray of sunshine and hope for those children and also provide a service to their families," Brower said. "The goal for BUSA is to give our players a sense of service and a sense of gratitude. It's important that we teach our kids the right perspective in terms of giving and being stewards to people who are a little less fortunate than we are.
"It fills our hearts to bring a smile to the faces of these children and their families."