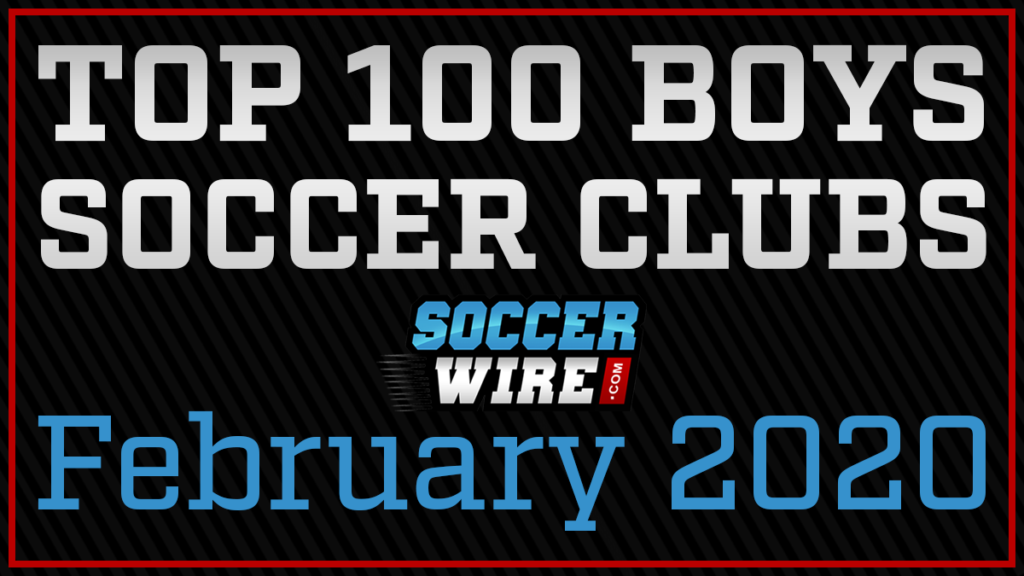 SoccerWire has revealed the first-ever girls edition of a new series highlighting the top youth soccer clubs in the United States. Today's installment features the SoccerWire Top 100 Girls Soccer Clubs BUSA/ Alabama FC came in at #60.
Here is what Executive Director Andrew Brower said "BUSA is thrilled to receive such positive praise as one of the top 100 female soccer clubs in the country.  This list reads as a who's who amongst soccer giants in our country and we are honored and humbled to be recognized, and listed alongside some of the best clubs in our country.  Our success is no accident, as evidenced by over 30 female players from the 2020 class continuing to play soccer at the collegiate level in addition to the more than 300 players who have played at the college level the past decade.  We see success through these players accomplishments but also through the thousands of female players who power their high school programs to new altitudes, and help to leave a permanent mark in the framework of soccer in Alabama and in our region.  Success is a byproduct of so many positive and dedicated coaches/directors providing consistent, excellent service coupled with so many wonderful players and families who have loyally dedicated themselves to BUSA."
With a primary focus on the American soccer player development landscape, SoccerWire's club ranking process emphasizes the importance of regularly placing players in the U.S. National Team talent pool, combined with on-field success in the most elite levels of the youth game. Clubs that produce high volumes of professional players and blue chip college soccer prospects are also rewarded in the selection process.
For all clubs wishing to provide additional information on the best aspects of their organization, SoccerWire is currently accepting feedback from clubs on a new Top 100 Youth Soccer Clubs Survey Form.
To be among the first to be notified of each monthly Top 100 list, follow SoccerWire on Twitter, Facebook and Instagram.
Continue reading to see clubs No. 1-20, and follow the links below to view the full SoccerWire Top 100 Girls Soccer Clubs for February 2020.
Click Here to read an analysis of the Top 100 Clubs.
1.Solar SC
2.Tophat
3.PDA
4.So Cal Blues
5.Legends FC
6.San Diego Surf
7.Beach Futbol Club
8.Real Colorado
9.FC Dallas
10.San Jose Earthquakes Academy
11.Michigan Hawks
12.MVLA
13.Concorde Fire
14.LAFC Slammers
15.San Juan SC
16.St. Louis Scott Gallagher (MO)
17.Mustang Soccer
18.The St. James FC Virginia
19.Eclipse Select SC
20.Sting SC North Texas
21. Slammers FC
22. Ohio Premier Soccer
23. Lonestar SC Academy
24. D'Feeters Kicks SC
25. South Shore Select
26. Crossfire Premier
27. FC Stars (MA)
28. LA Galaxy
29. Cincinnati Development Academy
30. North Carolina FC / NC Courage
31. Minnesota Thunder Academy
32. NEFC
33. Real So Cal
34. Sporting Blue Valley
35. Albion Hurricanes
36. LA Galaxy San Diego
37. Gwinnett Soccer Academy (GSA)
38. Western New York Flash
39. Heat FC Nevada
40. McLean Youth Soccer
41. Tennessee SC
42. Kansas City Athletics SC
43. Internationals
44. Ohio Elite Soccer
45. CESA
46. Cleveland Everest FC
47. Washington Premier FC
48. Crossfire United (OR)
49. World Class FC
50. Lou Fusz Athletic Soccer
51. SUSA FC Long Island
52. SC Wave
53. Sporting St. Louis
54. North Carolina Fusion
55. Match Fit Academy
56. Tampa Bay United
57. Albion SC
58. Sunrise Prime FC
59. Reign Academy
60. Birmingham United SA / Alabama FC