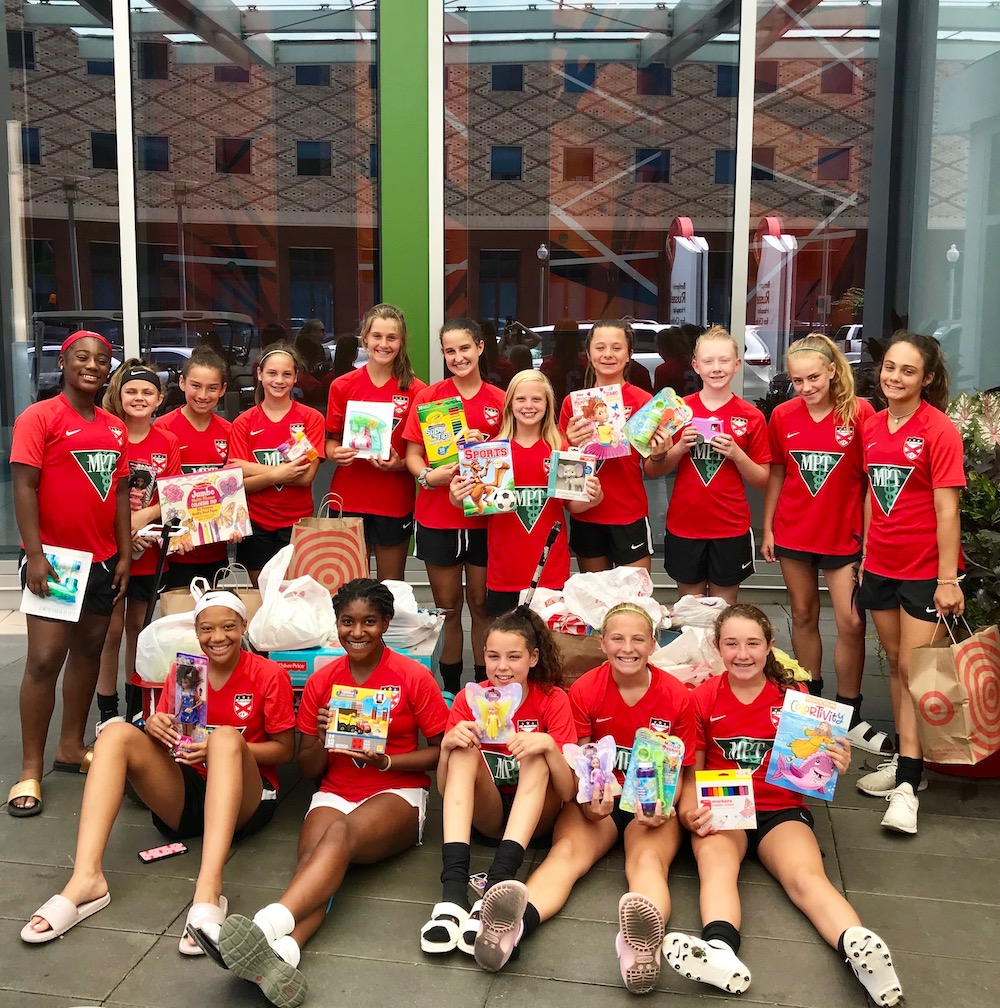 BUSA exercised teamwork off the field.
Players from over 80 of BUSA's Academy, Competitive and ECNL teams partnered with organizations across Birmingham to lend helping hands and feet, during the annual BUSA Serves Day project.
"The theme for our club this year is 'Leave YOUR Mark,'" shared Andrew Brower, Executive Director of Birmingham United Soccer Association. "Our annual BUSA Serves Day was a great opportunity for staff, coaches, players and parents to do just that. It was wonderful to see so many unique projects and outreach opportunities that were passionate to our membership."
From yard work and river cleaning, to back-to-school preparations of classrooms, food boxes and school supplies, a variety of organizations across Birmingham benefitted from the players' hard efforts. The Greater Birmingham Humane Society, Ronald McDonald House, King's Home, Grace Klein Foundation, Shades Mountain Baptist Church, Cahaba Riverkeeper, NorthStar Soccer Ministries and Restoration Academy all hosted projects with significant meaning to BUSA participants.
"We wanted our teams to take ownership of their projects with something that was important to them. We feel this year our membership did a wonderful job serving and impacting areas of great need within our communities."
As BUSA moves into their fall season, their work this summer has considerably strengthened the foundation of the club.
"BUSA Serves Day is a great reminder that one of the main goals of BUSA is to impact those around us so that we can leave our mark into making our community a better place."